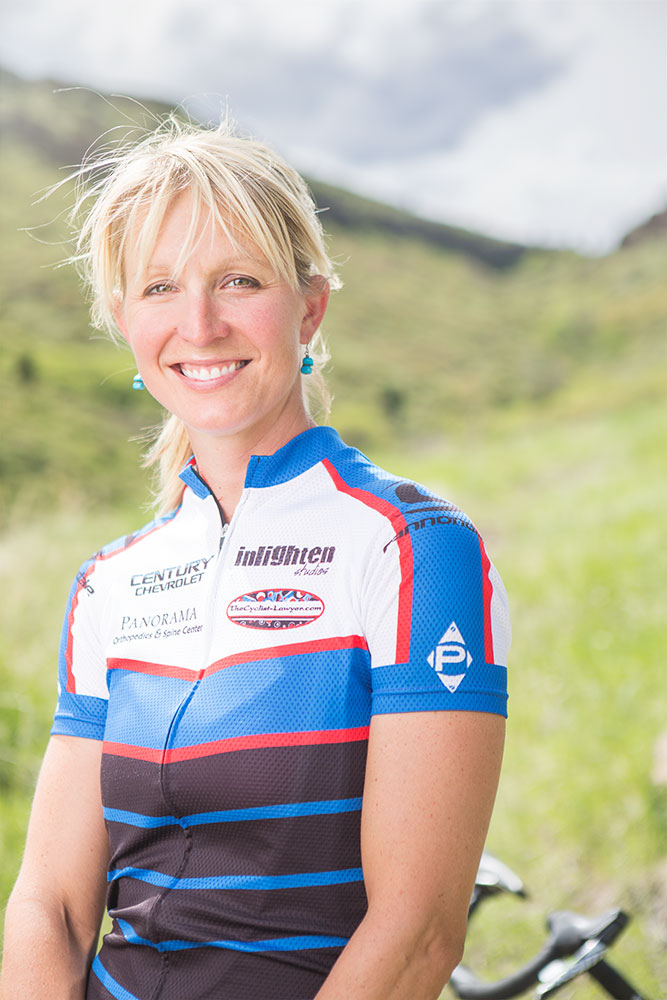 Topics in today's episode:
How can the cyclist be safer on the road?
How can the cyclist get justice (and compensation) if injured in a bike-car crash?
What are the cyclists' rights and obligations on the road?
What insurance should the cyclist have, just in case?
The Cyclist-Lawyer, Megan Hottman, Attorney at Law
Megan Hottman has represented over 160 cyclists in their individual legal cases. She has also provided counsel to other lawyers, and to cycling groups and other organizations.  Megan has also co-authored a cycling-law resource book, Bicycle Accidents, Crashes & Collisions: Biomechanical, Engineering, and Legal Aspects (Rev.Ed), (Aug 2016). 
Megan handles cases in all 50 states, and is licensed in Missouri, Colorado, Arizona and Nebraska.  She provides frequent legal education seminars on biking laws, trends she sees in her cases and those nationwide.  She also provides education to law enforcement officers.  
A competitive cyclist and cycling enthusiast ," Megan leads by example in the cycling community, whether mentoring newbie cyclists, or sponsoring cycling teams and events.
Megan was featured in an Outside Magazine article in March 2015 titled "Broken Spokes".
Megan was interviewed in a HBO Real Sports episode titled "Bike Wars".
Many great resources on Megan's website
Megan has been racing her bike for 20ish years now. She has raced in 4 cycling disciplines: road, track, mountain biking and cyclocross (and has competed in 3 of their national championships), plus gravel worlds and fat bike worlds. A sampling of Megan's cycling career highlights (so far):
2009 Masters Track National Champion, Pursuit
2010 Colorado Best All-round Rider, Road (Cat 1/2)
2007 & 2010 Colorado State Time Trial Champion
2010 Colorado State Criterium Champion
2014 Colorado Best All-round Rider, Cyclocross (W35+)
2015 Gravel Worlds Female Single Speed Champion
2018 & 19 Gravel Worlds, Age Group, 2nd place
2019 World Record holder: longest static cycling class (28 hours)
https://www.hottmanlawoffice.com/megan
Hottman Law Office, P.C.
1211 Avery Street, Suite 103
Golden CO 80403
(p)303 273 5297 (LAWS)
(f)866 590 2837