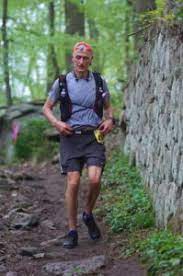 Sponsor: RePowerU — a free fitness practices assessment (a 10-minute questionnaire)
My Talk with Dr. Luks
Dr. Luks is a top Orthopedic Surgeon and Sports Medicine Physician who is also a masters endurance athlete. Dr Luks knows all too well how hard it can be and how important it is to remain athletic for the pleasures it brings to life as well as for the many health and longevity benefits that cannot be obtained in any other way.
In our discussion we cover a set of topics that are of interest to all older endurance athletes, including:
How do I interpret that joint pain that appeared out of nowhere, and what should I do? When should I get an MRI?
How to avoid training mistakes behind "overuse" injuries that can take away our athletic fun.
Arthritis: ….. am I causing arthritis by exercising a lot? Should I rest my joints to let them heal?
Surgery vs. no surgery: What's this top orthopedic's surgeon's surprising perspective on the role for surgery?
If you are dealing with chronic pain, thinking about surgery, worried about arthritis or just want to understand your body a little better…listen in to this conversation. You will learn a ton.
Who is Howard J Luks, MD?
Dr. Luks has been named as one of the top Sports Medicine Physicians in the United States, by US News and World Report. He has also been named as one of the Top 10 "Social Health Makers" for Osteoarthritis. Dr. Luks has been named one of the top Sports Medicine Physicians in New York for nearly 10 years in a row and Dr. Luks was named one of Twitter's Top Ten Doctors and served as an Advisory Board Member of the Mayo Clinic Center for Social Media for 3 years.
After graduating with honors from New York Medical College, Dr. Luks completed his Orthopedic Surgery residency in NY in 1996 and a fellowship in Sports Medicine at the Hospital For Joint Diseases in NYC in 1997.
As the Chief of Sports Medicine and Arthroscopy at New York Medical College for over 20 years, Dr Luks was entrusted to teach the next generation of Orthopedic Surgeons about the needs of athletes of all ages. As a Board Certified Orthopedic Surgeon specializing in Sports Medicine, Dr. Luks focus is on injuries that involve the shoulder, knee, ankle, and elbow.
More than twenty years of experience in an academic community has enabled Dr. Luks to offer a comprehensive sports medicine treatment experience; including a solid education about what's bothering you, and a formal plan to move forward and back to your anticipated level of play. Most injuries are managed non-operatively with a focus on how to adjust training, lifestyle, diet, and exercise to improve condition.
Blog post on when to get an MRI: https://www.howardluksmd.com/sometimes-our-joints-just-hurt-and-its-ok-not-to-know-why/
Website: https://www.howardluksmd.com/
Twitter: https://twitter.com/hjluks