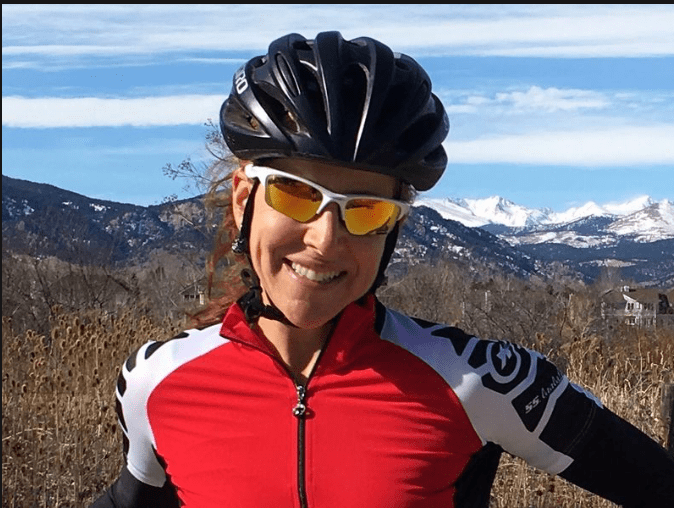 Glen and I are joined today by Lauren Costantini.   Lauren has a PhD in Neuroscience, was CEO of a wearable sensors company, has been a nationally-ranked professional bike racer (including a bronze at Worlds), and now own 3 businesses: a biotech consulting firm (LCC Consulting, LLC), an adventure tour guide company (P.E.D.A.L. Adventures), and a nutrition and wellness coaching company (Confluence).  
http://www.confluencecoach.com/
Lauren is still riding hard despite a challenging surgery in 2019. As a scientist, Lauren was able to investigate the available research to find the optimal diet for rapidly returning to an elite level after her back surgery. What she found was not only a diet that helped her recover, but also helped her to be stronger than ever!
Listen in as Lauren describes her investigation and personal experience in find the best diet for her athletic performance and longevity.
A bit more about Lauren:
Lauren has been known to 'Take the Leap' many times in her life. Her circuitous path started as a singer and dancer in New York, followed by a PhD in Neuroscience, and was on faculty at Harvard Medical School developing treatment for Parkinson's and Alzheimer's diseases. She moved to San Francisco to climb the corporate ladder, then headed to Boulder where she became the CEO of a wearable sensors company.
She was a nationally-ranked professional bike racer, winning the bronze medal at the Masters World Championships, and often pondered how to make cycling part of her career.
After 5 years as CEO, and realizing the top of the career ladder was not as fulfilling as expected, she resigned her position, got a sprinter van, traveled the country solo for 4 months, and hatched P.E.D.A.L. Mountain Bike Adventures, which quickly because as successful as it was fulfilling.
After facing back fusion surgery last year, she spent 3 solid months researching scientific peer-reviewed journals to identify the best foods to enhance her recovery. She did not realize that her findings would not only provide a miraculous recovery from surgery, but also elevate her performance after her recovery. With changes in her nutrition, fine-tuning her strength work, and focusing her mindset, she became stronger on the bike and trails, leaner and more defined in body composition, found unlimited energy, and overcame her troubled sleeping. She's literally turned back the clock.
Lauren's entrepreneurial spirit told her it was time to take another leap: she has just launched Confluence, a nutrition and wellness coaching company where she takes her science and human performance expertise, and cuts through the media hype to identify what works and what doesn't. She is constantly studying the latest research in nutrition, exercise, sleep, and body-mind connection, and provides her clients with a personalized step-wise approach to reach peak performance and vitality.
Her TedXTalk describes her passion: our bodies are constantly radiating data, and Lauren believes that through accessing that data, we can elevate ourselves to our highest potential.