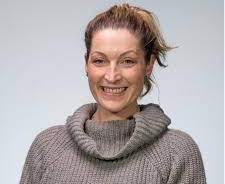 Topics
Tendon vs. "Under the kneecap" pain
How to tell what the problem is
How to deal with the pain
How to build back to low or no pain with athleticism and strength
Key Learnings
Single leg exercising instead of double leg
Progress by working as hard as you can without lingering pain (recover in 24 hours)
Don't use painkillers while training
Be optimistic: you can get better. Exercise is critical to healthy joints and tendons
Rest makes you weaker and more susceptible to pain
About Dr. Ebonie Rio
Dr Rio is a post doc researcher at La Trobe University and has completed her PhD in tendon pain, Masters Sports Phys, B. Phys (Hons) and B. App Sci.
Dr Rio has a clinical career that has taken her to the Australian Institute of Sport, the Australian Ballet Company, Australian Ballet School, Melbourne Heart Football Club, Alphington Sports Medicine Centre, 2010 Vancouver Winter Olympics and much more.
In approaching the full spectrum of training, the field of tendons and connective tissue represent an area that not much is known relative to others, such as muscle physiology.
This results in knee pain being hard to rehabilitate because knees do not "play by the same rules" as muscles and bones. The goal is to improve the capacity of joints and tendons to sustain and handle loads.
5 Tips for Kneecap Pain: https://youtu.be/8vv3VY7ceS0
Managing My Kneecap Pain Portal: https://mykneecap.trekeducation.org/
Contact Info
https://scholars.latrobe.edu.au/erio
linkedin.com/in/ebonie-rio-436474224
---