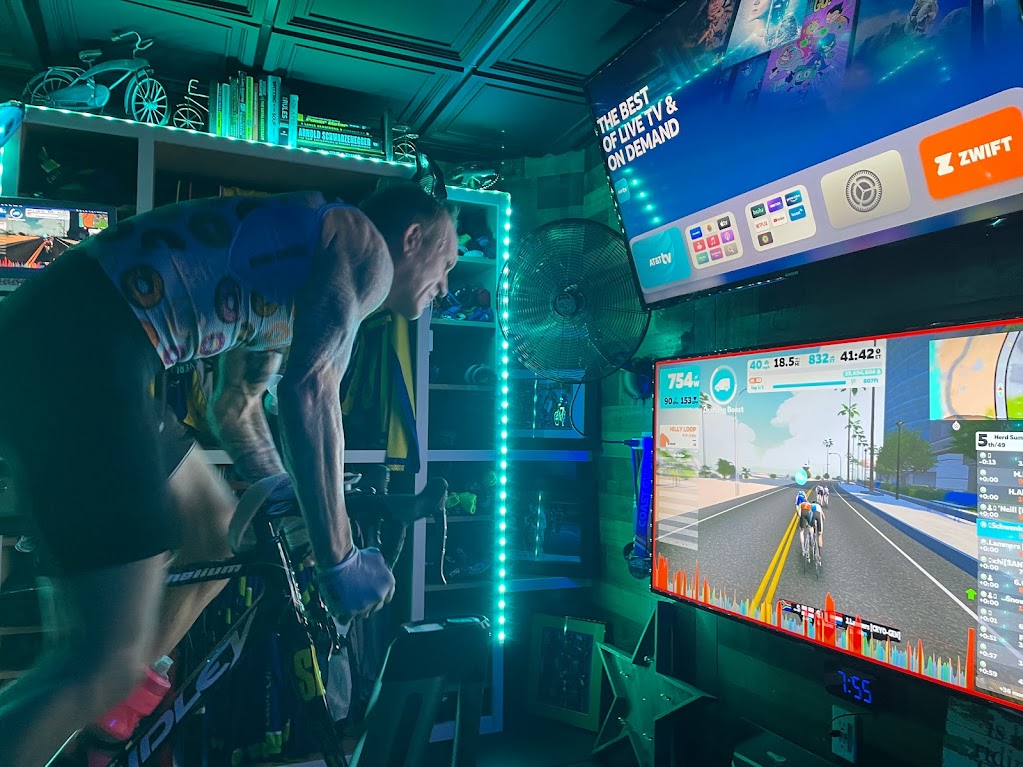 Chris Schwenker, P.T. info.
Episode 44 w/Chris in 2021: https://www.wiseathletes.com/podcast/44-chris-schwenker-pt-virtual-cyclings-biggest-fan/
55,500 Miles Going Nowhere article: https://www.cyclingweekly.com/news/55500-miles-going-nowhere-confessions-of-an-unapologetic-zwift-indoor-specialist
Zommunique: https://thezommunique.com/
The Zommunique' has become a reputable source of health-related cycling information and virtual cycling news, with almost 500 published articles to date
The DIRT Dad Fund, a 501c3 non-profit I created to support members of the virtual cycling community, has provided almost $20,000 in financial assistance

Zwift awarded the fund a grant recognizing its impact on the community. You can check it out here, plus an overview of our good work.
Our recent "Land Lucy a Bike DIRT Dad Fund Drive" met its goal in under 24 hours. You can learn more about how 4 yr old Lucy, the daughter of a DIRT member who suffers from a rare disease, will walk one day with the help of the adaptive cycle the community's generosity purchased for her here.

Host the Virtual Velo Podcast highlighting members of the cycling esports community and discussing virtual cycling topics of interest.
The DIRT Dad Fundo Across America-Last summer, I rode across the US and raised $12,000 for the DIRT Dad Fund. You can take a look at my daily blog here with perspective and some cool pictures.
Freelance Cycling Writer: I've published over 20 articles on well-known sites, like CyclingWeekly, CyclingNews, road.cc, Bicycling, and Zwift Insider.