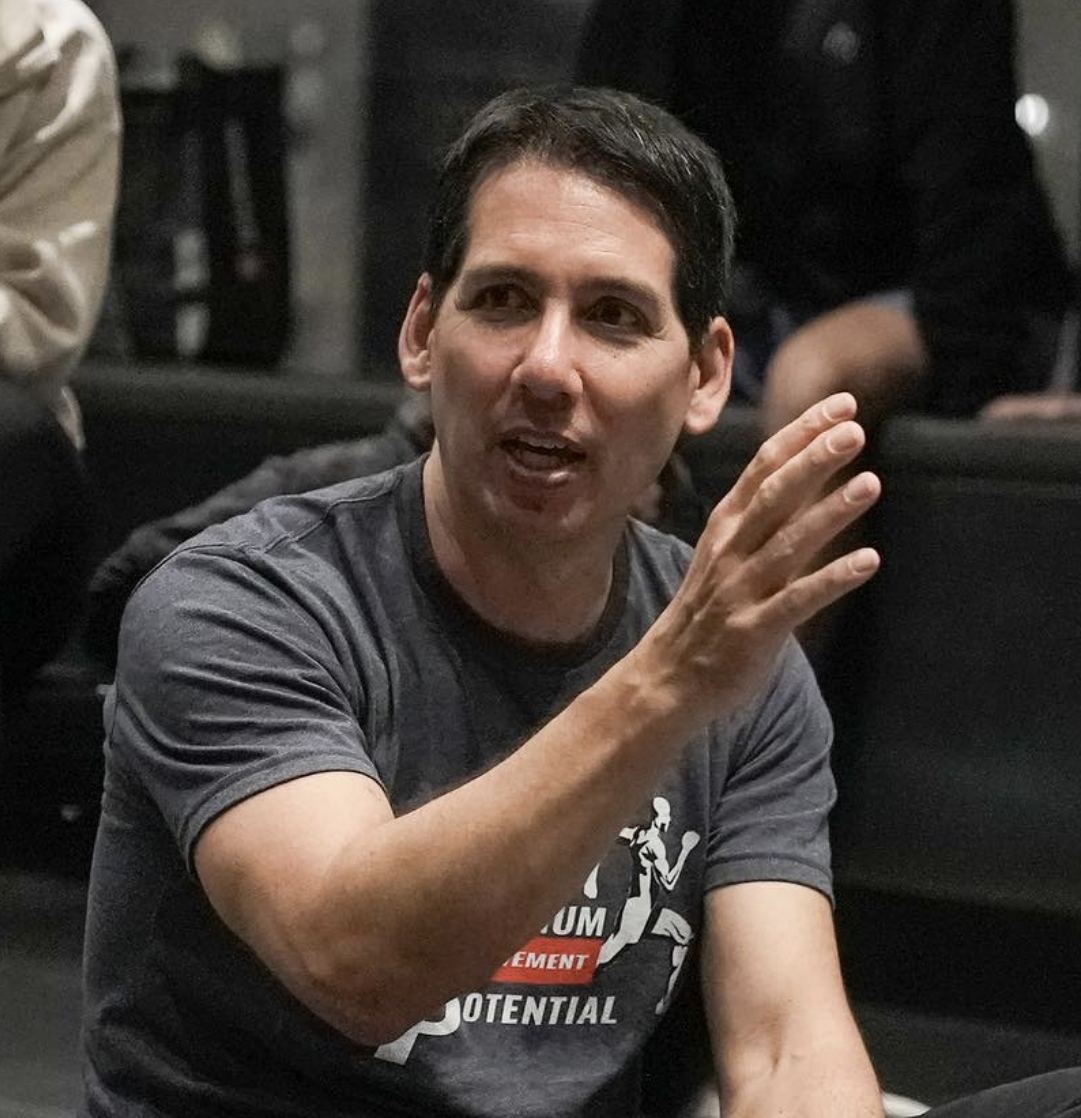 Sponsor: RePowerU — a free fitness practices assessment (a 10-minute questionnaire)
Derek Hansen is one of very few expert in using electronic muscle stimulation. WiseAthletes talks to Derek to finally understand how to get real benefit from your EMS unit.
Welcome back to the Wise Athletes podcast.  Today on episode #66, I talk with Derek Hansen, a Certified Strength and Conditioning Specialist who has been using EMS or Electronic Muscle Stimulation as a part of his work with athletes of all ages seeking to recover from injury and surgery as well as seeking additional performance advantage.
I have owned and used an EMS device for years without really knowing what I was doing, so I decided to find out how it is done. Join me as Derek goes through the many ways EMS can be used by older athletes to deal with limited ROM, injuries, surgeries as well as simple recovery from exercise and as a substitute for exercise when traveling or otherwise unable to get it done the natural way.
Derek is a NSCA Certified Strength and Conditioning Specialist that has been working with athletes in speed, strength and power sports since 1988. Originally working with Track and Field athletes, Derek expanded his services to assist athletes in all sports with an emphasis on speed development. He has since worked with some of the top performers in the world as a coach and a consultant – including Olympic medallists, world record holders, Canadian National team athletes, professional sports organizations and professional athletes from numerous sports. Locally, Derek has produced some of the top sprinters in British Columbia and continues to work with some of the fastest athletes in various sports.
Provided below are some of Derek's key qualifications, credentials and designations:
NSCA Certified Strength & Conditioning Specialist
NSCA Provincial Director for British Columbia – 2006 to 2010
NCCP Level 3 Track and Field Coach – Sprints and Hurdles Emphasis
NCCP Level 2 Olympic Weightlifting Coach
Course Conductor for the National Coaching Institute (NCI) Vancouver for Strength & Conditioning and Recovery & Regeneration
Head Strength and Conditioning Coach for Simon Fraser University in British Columbia, Canada
Sport performance consultant, sport technology advisor and rehab specialist for a number of teams in the NFL, NBA, NHL, MLB, MLS and NCAA Division I college sports
Presenter, workshop leader and lecturer at major international conferences on various topics relating to sport performance, rehab and sport technologies
Speed, strength & conditioning consultant – Cycling Canada – BMX and Track Cycling – 2013 to present
Speed, strength & conditioning consultant – Speed Skating Canada – Long Track preparations for the 2010 Olympics
Past Recruitment & Athlete Development Coach – Vancouver Region – for Bobsleigh Canada
Head Coach – Metro Athletic Club – Track and Field – 2001-2009
Head Strength & Conditioning Coach – Canadian Men's Field Hockey Team – 1999-2004
Head Strength & Conditioning Coach – Canadian Olympic Women's Softball Team – 2001-2004
Consultant – BC Basketball/Basketball Canada – Centre for Performance Youth Development – 2001-2008
If you would like more information on Derek's qualifications and experience, please e-mail him at derek@strengthpowerspeed.com and he would be happy to send you his curriculum vitae.
Instagram: @derekmhansen