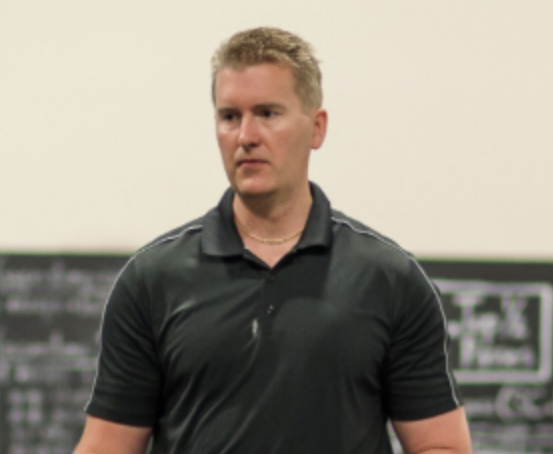 Sponsor: RePowerU — a free fitness practices assessment (a 10-minute questionnaire)
Mike T Nelson, PhD
Today on episode #68, I talk with Dr. Mike T Nelson, the creator of the Flex Diet for building metabolic flexibility, and now the Phys Flex certification for building anti-fragility across a range of physical and mental functions.
Episode 32: https://www.wiseathletes.com/podcast/32-helping-older-athletes-feel-young-again-via-metabolic-and-physiologic-flexibility-with-dr-mike-t-nelson/
Bio
Creator of the Flex Diet Certification & Phys Flex Certification, kiteboarder, lifter of odd objects, metal music lover.
PHD IN EXERCISE PHYSIOLOGY FROM UNIVERSITY OF MINNESOTA
BA IN NATURAL SCIENCE FROM ST. SCHOLASTICA
MS IN BIOMECHANICS FROM MICHIGAN TECHNOLOGICAL UNIVERSITY
ASSOCIATE PROFESSOR AT CARRICK INSTITUTE FOR CLINICAL NEUROLOGY
MEMBER OF THE AMERICAN COLLEGE OF SPORTS MEDICINE (ACSM)
CERTIFIED SPORTS NUTRITIONIST FROM THE INTERNATIONAL SOCIETY OF SPORTS NUTRITION (CISSN)
INSTRUCTOR AT ROCKY MOUNTAIN UNIVERSITY
PROFESSIONAL MEMBER OF THE AMERICAN SOCIETY OF NUTRITION (ASN)
PROFESSIONAL SPORTS NUTRITION MEMBER OF THE INTERNATIONAL SOCIETY OF SPORTS NUTRITION (ISSN)
NATIONAL STRENGTH AND CONDITIONING ASSOCIATION (NSCA) CERTIFIED STRENGTH AND CONDITIONING SPECIALIST (CSCS)
Dr. Mike's Website https://miketnelson.com
Dr. Mike's Instagram drmiketnelson
Physiological flexibility
the 4 main regulators pH, temp, blood gas oxygen and CO2, and blood glucose.
The 8 interventions (2 for each) are:
● Hot -such as warm temps outside or sauna
● Cold – cold water immersion, cooler temps, cold showers
● HIIT -high intensity exercise as Wingates (aka Beast Mode)
● LISS – as my buddy Luke from Muscle Nerds calls it "Least Mode" aka lower intensity exercise
● Low blood glucose – via fasting protocols
● High(er) blood glucose challenge – 2 pop tart test
● Slow breathing techniques and breath holds
● Fast (supra ventilation) techniques like Wim Hoff and others
——–
Met Flex = Flexible Diet + metabolic flexibility.
The focus is Body composition and athletic performance, which are intertwined. Body composition is good for health, self esteem and performance. Athletic performance is good for health (body is built to move), longevity (3 factors) and body composition (burning calories
Principals
Speed of adaptation reflects health status and resilience: fuel switching speed, sugar tolerance, temperature tolerance, HR capacity (max vs. resting), endurance, mobility and strength provides headroom to recover from problems.
Benefit stacking: getting multiple benefits from our actions and food
Health maintenance is the real goal. Achieving goals is nice, but sustaining fitness and health is the real achievement. The key is fuel matching and non-linear calorie imbalance. (Practice maintenance)
No suffering; stay within yourself but push a little most days.
"Better is better". Optimal is elusive but will slowly be achieved for each person
Little things add up. Start with easy to gain momentum and motivation for harder change.
Exercise doesn't have to dominate your life; you just need to do enough of cardio/ endurance and HIIT/ strength work.
More variability = better resilience
Consistency of effort (we are forming new habits, need time to obtain positive feedback)
Progressive overload (change is painful, but only a little and only some of the time, if done right)
Modulated workload (for recovery, adaptation, mental health, and practice for maintenance mode)
Inflexible people have a insulin resistance, have lots of insulin to deal with sugar, makes it hard to burn fat. Issue in losing fat and using fat for endurance intensity exercise.
8 interventions for nutrition and recovery. Help people: higher metabolic flux, fast switching between fat and carb burning. Getting stronger and getting control over body composition.
Help people understand nutrition, and factors involved in body composition and performance. Not treating medical conditions.
Started with Dr David Kelly(Brooks and mercier) Coined "Cross over effect"
Leverage: Focus on high impact (make a big difference in physiology), easy to do (clients will do it) interventions: physiology & psychology. Actually have clients rank interventions according to what they will do. Progressive disclosure.