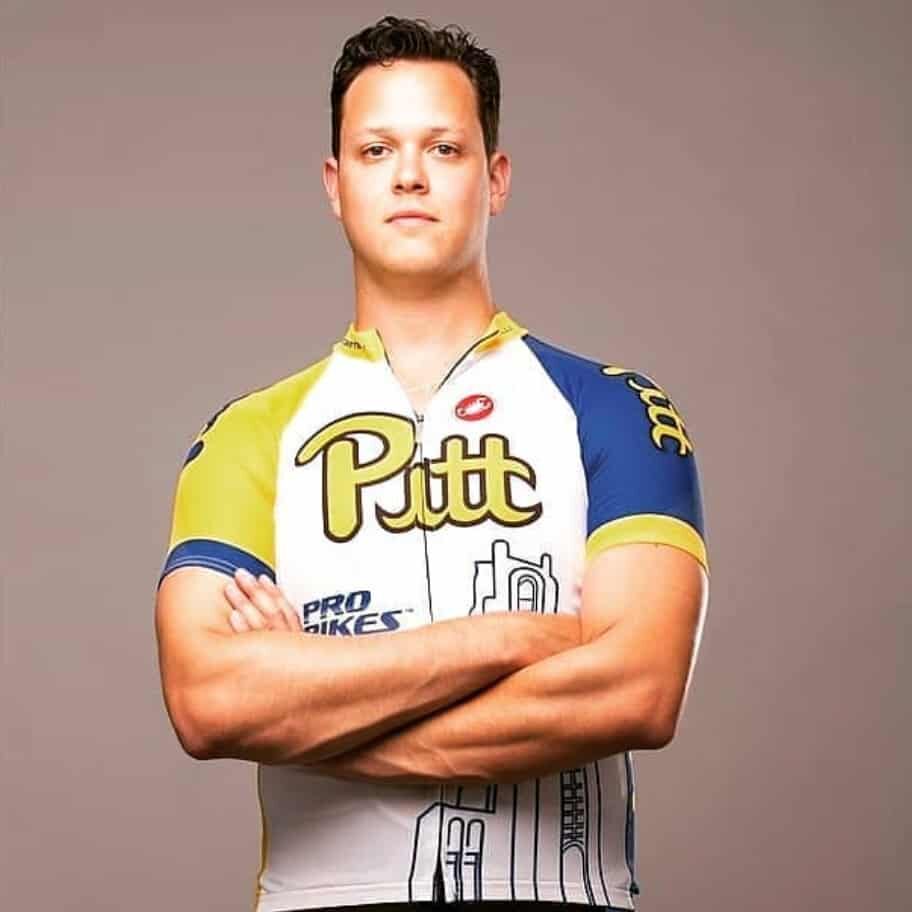 Sponsor: RePowerU — FREE Fitness Practices Assessment (a 10-minute questionnaire): https://formfaca.de/sm/SR_8_j7es
Outline of Discussion – Year-Round Strength Training is a non-negotiable requirement for masters cyclists; Menachem tells us how to do it to get faster on the bike
Previous Episode with Menachem:
https://www.wiseathletes.com/podcast/38-truth-in-strength-training-for-masters-cyclists-with-menachem-brodie/
Videos referenced:
Topics:
Why Year-round is a non-negotiable for masters cyclists

How to get the most out of your strength training

The importance of posture

What IS true core training

"?
5 stages of strength training to cover throughout the year.
Anatomical adaptation (3-6 weeks, low to no weight, building up movement skills) – Oct/Nov

Hypertrophy (8-12 weeks; more weight but only RPE 7/8) – Dec/Jan/Feb

Max strength (endurance athletes shouldn't lift very heavy … avoid injury)

Conversion to sport specific

Maintenance (not covered today) (Unless you are an elite level, you only need to go thru the first 4 stages.)
The Strength Training Calendar
(1) September/October — end of season…take a couple weeks off to recharge, then begin strength program in the Anatomical Adaptation stage. 4-6 weeks (less, if you've been lifting all year; more, if you are new to strength training) of anatomical adaptation…just learning to move properly in the fundamental 5+1 movements. This is where most of the benefit comes from if you are not well trained in proper body movement. Just body weight or very low weight. Need to learn how it feels to move properly, then you can tell if you are doing it right without watching in the mirror.
front squat (e.g., goblet, weight in front of you) is preferable to back squat.

prone glute activation is one Menachem really likes. Lay on stomach, hands under chin. Cyclists generally have a hard time doing this because they don't have a conscious brain connection to the glute is they haven't been using it (very common among cyclists). The glute is supposed to generate 30% of the power in the pedal stroke.

divots on the side of glutes indicates low muscle tone in glutes. Glutes should be round and full.
Example movements:
Prone glute activation –

Tempo goblet squat (3-1-3-1….3 seconds down, 1 second pause at the bottom with tension throughout the glutes and spreading the floor, 3 seconds to come up using glutes and quads, 1 at top, and start over

kettle bell dead lift not to floor with a very light weight….learn to squeeze oranges in armpits…keep chest up, not rounding back and moving from spine. Bend at the hip not the back.
Take your time. Get it right. This is important. Build the mind muscle connections with proper movement. This will make you stronger without lifting weights. If you start lifting and getting stronger using poor movement patterns you'll have a bigger chance of injury and it will be harder to unlearn the bad movement patterns later. Do it right the first time.
Posture is central to everything; joint position dictates muscle function. The body is good at compensating but that leads to injury and suboptimal strength.
The core is all the muscles between your neck, elbows and knees. Great core strength and great posture tie everything together.
(2) November/December — the Hypertrophy stage (8-12 weeks) s about putting tension and stress onto the connective tissue…building the muscles ability to rebuild itself, become more resilient to make it through the season without injury, and to increase the muscle density. But the idea is NOT to get big, NOT to put on a lot of muscle weight. And, unless you are a mutant, you won't.
This stage starts off with RPE (perceived effort) of 6/7. Start with 2 sets of 8-10, but progress up to 3-6 sets of 5-10 reps (perhaps up to 15 reps). Sessions take 65-75 minutes. Rest 3-5 minutes between sets. Shorter rests will not be as effective. The goal is to wake up feeling the workout still but to feel good after breakfast.
In the hypertrophy stage we move heavier weights but not the heaviest we'll do. Don't get sore, and keep the riding time up to at least 5 hours a week. If you can't do 5 hours, do high-intensity workouts on the bike. The whole point is to get faster and stronger on the bike, not to get better in the gym. This is usually done in a mid-to-late base phase of cycling training. The "interference effect" reducing the muscle bulking will happen as is a good thing for cyclists who worry about weight.
To be time efficient, we do recovery work while we are waiting the 3-5 minutes between sets. The bretzel is a breathing and postural exercise all in one.
Example primary exercises (and paired exercises)
Squat (with chest exercises)

Seated Row

Deadlift (with other back exercises)
(3) January/February/March — Max Strength stage. At this point we've built the neuromuscular connections, we built the tissue resiliency, refined and improved the movement patterns, …and now, to get the full benefit of the work we've done, we need to challenge the system by forcing it to generate max effort.
All that changes moving to Max Strength is the level of exertions and the weights get higher. RPE of 7/8 to make sure the technique is perfect which is much more important than heavier weight for the cyclist. 1-4 reps per set, 4 sets. Not going to failure but lifting heavier so you could have done a rep or two more than the 1-4 reps in the plan. This provides a margin of safety and requires less recovery but still gets nearly all of the benefit.
And, yes, we still are riding the bike. A non-traditional "build" effort (intensity in base), which matches up well with these weight lifting sessions. Compared to hypertrophy stage, the riding training volume and intensity starts to rise.
(4) April/May – Ride volume goes way up. Pair this with more hypertrophy or more max strength but at lower intensity / less weight / fewer sets to interfere less with riding. You have to decide what is more important for you. Warmup set of 10, then 2 sets of 3
(5) June/July – conversion into sports specific ability. Ride volume goes way up. Sign up for some skills workshops: bunny hopping, braking, cornering, gear selection, power slides, how to change gears properly.
Strength on the bike is a skill. The coordinated activity of the hands through the core down the legs into the feet is an act requiring power and amazing coordination to put as much of the power down into the pedal. Plus the joints have to be in the right position to function optimally…what we learn in the Anatomical Adaptations stage.
Strength Training offers many benefits to the cyclist, including: bone density, muscle mass. But to get and keep these benefits you need to strength train year round. If you take off 3 months, you have wasted your time.
Posture & Core Strength?
Posture is central to everything; joint position dictates muscle function. The body is good at compensating but that leads to injury and suboptimal strength.
The core is all the muscles between your neck, elbows and knees. Great core strength and great posture tie everything together.
You cannot just ride the bike. You have to do enough of non-riding things to balance out your posture, core strength, and even the limb muscles you don't use that much on a bike. That keeps you healthy and strong…and it makes you faster on the bike.
Check your ego at the door — One of the keys to training in general that applies double when adding strength training to a cycling training schedule is minimum effective dose. If you over do it, you won't get stronger. In addition, the strength training is done in support of the cycling, not the other way around. Don't over do it in the gym. Lift just hard enough to get an adaptation. Not so much you can't recover in time for cycling training.
Match Nutrition — Get more protein. 1.6 g/kg of body weight every day. A performance human being starts with enough protein. Get enough healthy fats, vegetables, leafy greens, and then add extra carbs as needed for activity level each day.
Contact Info
Menachem Brodie Bio
With over 20years of coaching experience and a sports-medicine background spanning from Emergency Medicine & Physical Therapy settings, to the NCAA Division I Strength & Conditioning setting, Coach Brodie brings with him an incredibly unique & diverse skill set, which has led to his work as a Health & Fitness Engineer for international companies in the Health, Wellness, & Fitness fields. Coaching since 2000, Menachem Brodie has been working with athletes in a number of settings, and a broad variety of sports. From Basketball and Cycling, to CrossFit and Triathlon, Brodie has helped numerous athletes to attain their goals, and beyond.
With his belief that one should Train Smarter, Not Harder, he has developed and polished his training philosophy over the last 2 decades, in order to allow his clients and athletes to not only excel in their sport of choice, but also in their professional lives.

Having earned a degree in Exercise Science from the University of Pittsburgh, Brodie has experience across the Health & Fitness spectrum including having worked as an Exercise Physiologist for a Bariatric Surgery Center for 2 years, working as the Strength & Conditioning coach in a Physical Therapy clinic for those who needed more guidance and direction to return to their sport or hobby, and working as an EMT running 911 calls. Suffice it to say, Brodie's experience and background are far more reaching than the average coaches.

Menachem's Certifications include:
USA Cycling Expert Coach, with Distinction

USA Cycling Power Based Training Certified

LEOMO Type-R Certified Coach

NSCA-Certified Strength & Conditioning Specialist

Precision Nutrition Level 1 Certified Coach

Postpartum Corrective Exercise Specialist